A Megarsa kitchen is the heart of the home, and we know how important it is to get it right.
If you're considering a complete redesign of your kitchen, fitting new cabinets or worktops or getting a brand-new kitchen installation to replace your old kitchen, Megarsa are your best option. Our professional team of specialised kitchen fitters has experience installing all types of kitchens, counters, cupboards and appliances.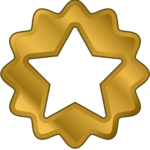 Megarsa Master Craftspeople
We have a team of master craftspeople who will produce the worktops based on a bespoke template specially measured for your kitchen. Whatever the material you choose – granite, quartz, wood or laminate – we'll carefully make and cut your worktop to your specifications.
Throughout the whole construction process, we will make sure to consult with you about what you're looking for in your new kitchen, from the tiles and flooring to the type of cupboards, handles and materials you want, so that you're assured of the exact feel and finish to make it the kitchen of your dreams.
Whether it's plumbing and electrical work or painting, tiling and flooring, we've got experience in all aspects of kitchen installation to be able to deliver the kitchen you deserve with the high-quality finishes you expect.
 Photo Gallery