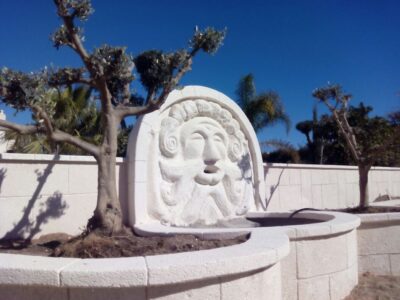 We'll work together with you to design a fully landscaped garden just the way you want it, whether that means artificial grass or natural grass, water features or walkways. We're specialists at building bespoke barbecues for our customers, to go with their patio, hammock area or any other garden feature.
We'll take care of all your groundwork and paving needs, plus exterior tiling and painting work. Decking, patios, pergolas and ponds… there's no aspect of garden landscaping and construction that we can't take care of for you.
What's more, at Megarsa we can even put up new walls and fences in the material of your choice – wood, concrete, brick or a mix – to keep your garden safe and private just the way you like it, along with matching gates, or fix existing walls or fences that have become damaged or undermined over the years.