Megarsa are immensely successful with general construction projects.
This includes everything from building extensions, conservatories and exterior walls to replacing entire kitchens and bathrooms. In our 35 years' experience in the Camposol and Mazarrón area, we've tackled countless building and renovation projects on Spanish homes and villas, so we're the specialists you need.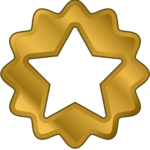 Megarsa Master Craftspeople
In these difficult times, security is everything, and we find that more and more customers are coming to us to install heavy duty security systems in their homes.
We supply a huge range of indestructible security doors for your any type of property, and also upgrade doors and windows for security with window and door grills to make sure your home is always protected.
Not only that, but we can replace windows, skylights, French doors, patio doors and more to improve insulation and stop heat escaping through thin windows or the gaps between the door and the doorframe. With these home improvements, we've saved our customers in Murcia thousands of euros on their fuel bills.
Whatever your construction, extension or refurbishment needs, contact us for a friendly and professional consultation about how we can bring your building project to life.
 Photo Gallery