Enjoy your Spanish home to the fullest with a garden designed and lanscaped by Megarsa.
As well as swimming pools, we handle all aspects of gardens and outdoor areas to make the ideal space for relaxing and enjoying your Spanish home. This includes all types of garden furniture, fixtures and fittings to refresh your garden space or overhaul it completely.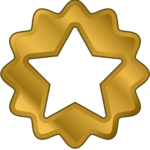 Megarsa Master Craftspeople
We'll work together with you to design a fully landscaped garden just the way you want it, whether that means artificial grass or natural grass, water features or walkways. We're specialists at building bespoke barbecues for our customers, to go with their patio, hammock area or any other garden feature.
We'll take care of all your groundwork and paving needs, plus exterior tiling and painting work. Decking, patios, pergolas and ponds… there's no aspect of garden landscaping and construction that we can't take care of for you.
 Photo Gallery