Megarsa bathroom design & fitting. We know how to get it right.
If you're considering a complete redesign of your bathroom or just a refurb then Megarsa is a good place to start. Our professional team of specialised bathroom fitters has experience installing all types of bathrooms, remodeling and re-tiling.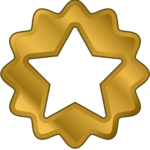 Megarsa Master Craftspeople
Throughout the whole construction process, we will make sure to consult with you about what you're looking for in your new bathroom, from the tiles and flooring to the type of bath & shower cubicles you want, so that you're assured of the exact feel and finish to make it fitting bathroom for your dream home.
Whether it's construction, plumbing, electrical, tiling and flooring, we've got experience in all aspects of bathroom installation to be able to deliver the bathroom you deserve with the high-quality finishes you expect.
 Photo Gallery